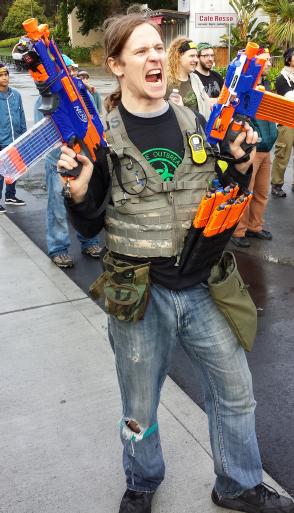 Figure 1.1a - Screaming Crazy Person
Welcome to Bay Area Nerf!
Whether you're a new player looking for
strategy
or what
weapons to use
, or whether you're an experienced player who just wants to know
what games are happening
in the San Francisco Bay area, we've got you covered. So run! Run!
Creator / Contact / Feedback
David Ljung Madison
Contact
,
FB